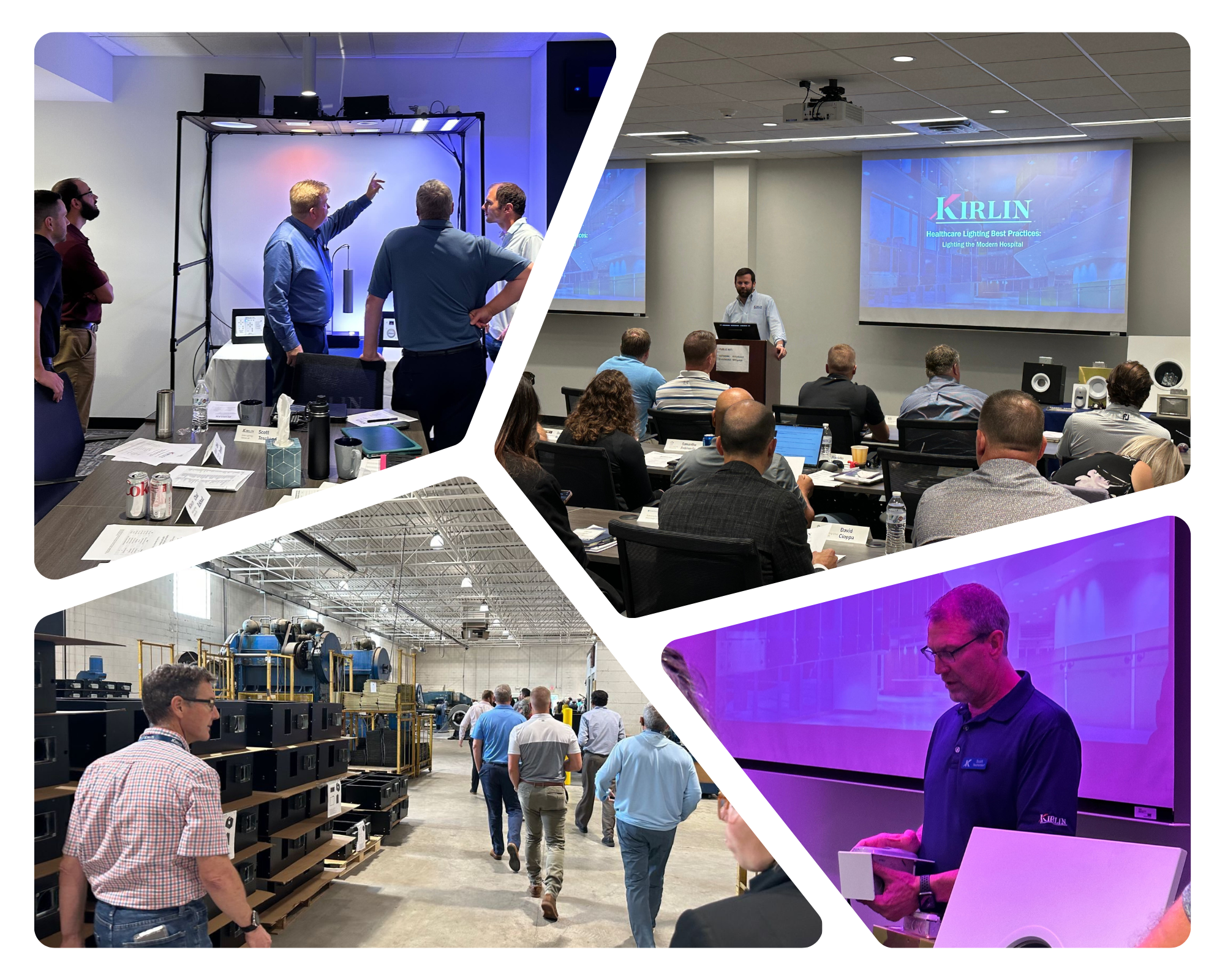 Save the Date for Kirlin's 2024 CEU Courses in Detroit!
We are thrilled to announce the 2024 CEU seminar dates that are designed to help you stay at the forefront of healthcare facility lighting design and earn valuable credits. Our courses are all about creating safe, comfortable, and healing environments in modern healthcare facilities.
Dates:
April 17-19, 2024
September 18-20, 2024
Location:
Kirlin's Detroit factory in our recently renovated showroom
Agenda:
Interested in more details on what these sessions entail? Check out our agenda!
Ready to sign up? You can do so here.
Course Highlights:
CEU credits
In-depth knowledge on lighting for modern healthcare facilities
Expert insights on creating safe and healing environments
Practical design strategies and applications
A look at new, and coming soon Kirlin products
A Kirlin factory tour
New and Exciting Addition:
On Thursday afternoon, we're introducing a special local event to help you get to know the Kirlin crew and connect with fellow attendees. It's the perfect chance to unwind, network, and foster connections that could be invaluable to your career.
We believe that the best learning experiences happen when you combine education with enjoyment, and we can't wait to share this memorable event with you.
Our team is excited to welcome you to our Detroit factory, where you'll experience firsthand our dedication to lighting innovation and quality. We're proud of our recently renovated showroom, which showcases our latest products and technologies, creating an inspiring environment for learning and collaboration.